Choosing Izimi
Means taking control of your life.
Secure storage and access from your mobile phone
---
All your documents are safe in your private space (1 GB of storage)
All data stored locally in Belgium
Protected with notarial expertise
Secure access via itsme®
Everyone has the right to a secure digital place to store important documents.
Your documents and data are securely stored in Izimi, stored locally (in Belgium) and protected by the recognized expertise of the notary public.
Simple and easy for you and your loved ones
---
Simple user interface
Manage your documents in clear categories
Make life easier for your loved ones - pass on crucial or practical information
Saving, modifying, sharing all your important documents and ensuring their management when you are no longer able to do so ... with Izimi, this becomes child's play.
Free, neutral and not-for-profit
---
Izimi is neutral and non-commercial
No data can be used without your permission
Izimi is a public interest service, that is neutral and impartial
Izimi is a non-commercial service, guaranteed by the Belgian notary. No data posted on Izimi can be used without your permission. 
Easy to use, absolute guarantee of privacy, no misuse of your data, no fine print.
A digital connection to your notary
Securely receive and share documents with your notary
Stay informed about legislative changes
Stay abreast of legislative changes and other developments that may impact your personal and professional situation. With the help of a notary, you can update your official documents and then add them to your vault.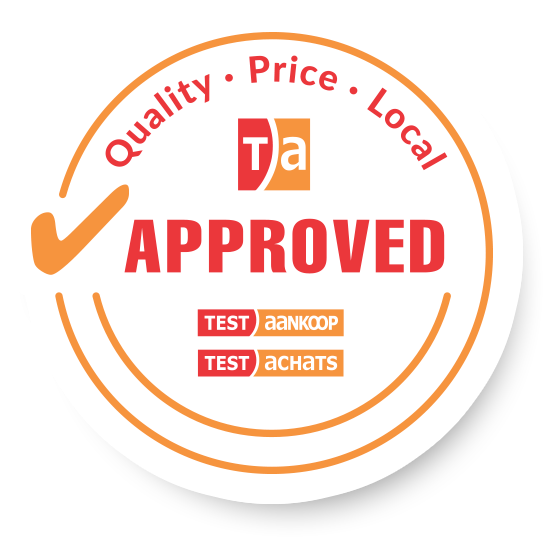 Izimi has obtained the TA APPROVED label, meeting strict specifications defined by Test Achats. These specifications define very precisely the quality, price and origin (local) criteria that each product or service must meet.
More info on www.test-achats.be