Your first time on Izimi?
You want to be able to organise the important information in your life and have a general overview of all your confidential and important documents? You want to be able to share them in total security too? In that case, welcome to Izimi!
Create your personal account and start using your digital vault.
Create my personal account
Careful! When you create your account, a 'Welcome' mail, confirming that your account has been created will be sent to you.
Check your mailbox! Your 'junk mail' too!
You will need to identify yourself with your electronic identity card or itsme® whenever you wish to connect to Izimi. You are asked to do so in order to secure your access to confidential information. This simple login process already enables you to access all your notarial acts and documents registered since 2015 and automatically taken over to the Izimi platform.
Download the documents you wish to find in your vault from your PC or your mobile. Your documents have not yet been digitalised? You only need to scan them or use a good quality smartphone to take a photo of them and then download them to your vault.
People do not realise just how many documents are available to them! You want to be able to find them easily? Nothing could be simpler! When you download a document, Izimi invites you to classify them in several categories: personal or family information or information regarding housing, property, working life, finance, possessions, health, etc. In this way, it is easy to retrieve the information you are looking for! You want to be able to find information according to a date, a name or a project? No problem! Add one or more keywords to the parameters of your document!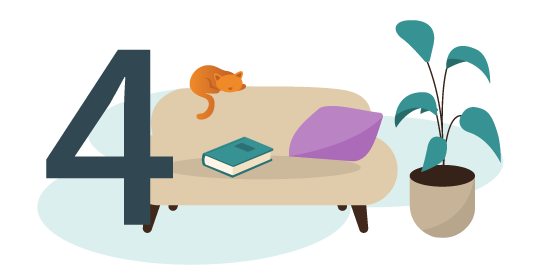 To do this, you will have to invite your contacts (business contacts, advisors, family or friends) to register on Izimi (or to accept your invitation) in order to ensure secure sharing via this platform.
Contacts are added on the basis of their e-mail address only.